Photoshop Battle #1 - Photoshop Creative
Create something funny or exciting - just by using our chosen image!
http://www.photoshopcreative.co.uk/competitions/90/photoshop_battle_1
Here is a shot of a min birdcage I purchased recently. (DOWNLOAD for fullsized image) Miniature Birdcage Stock
http://skitsofrenika-stock.deviantart.com/art/Miniature-Birdcage-Stock-135179001
see rules here >>> terms of use Basic rules to follow! Credit Send link Deviantart and redbubble prints okay Ask for commercial use (other then prints) Full terms of use I HOLD the copyrig...
http://magikstock.deviantart.com/art/Birdset2magikstock-363499180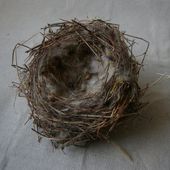 FallowpenStock Terms of Use ------------- These photos are free. If they inspire you - use them. Credit will encourage me, and lead others to my work - ergo, credit when and where you...
http://fallowpenstock.deviantart.com/art/The-Empty-Nest-162113078
Please give credit and link back on your work on my MANE PAGE. Please send me a NOTE of any work posted on deviant art so I can check it out I'm always interested in seeing how my stock is use...